Responsive HTML5 CSS3 Website Templates
HTML5 and CSS3 are the most popular web development languages in the blogger world, Not because they are easy to operate but they are extremely fast loading and easy to maintain, Today we have shared Top 30 Responsive HTML5 CSS3 Website Templates, which you can use to create an amazing looking website very easily. Responsive HTML5 CSS3 Website Templates which we have mentioned below are some of the best and most premium templates available on the internet, that comes with great optimization and bundled with tons of features. like beautiful design, responsive layout, sliders, modern features and freedom to modify or customize. The template which are mentioned here are from trusted developers and comes with phenomenal support so that if you find any bug or issue it will get immediate treatment and will be resolved as quick as possible. These suits any niche and topic to match the level and quality of your existing or new website.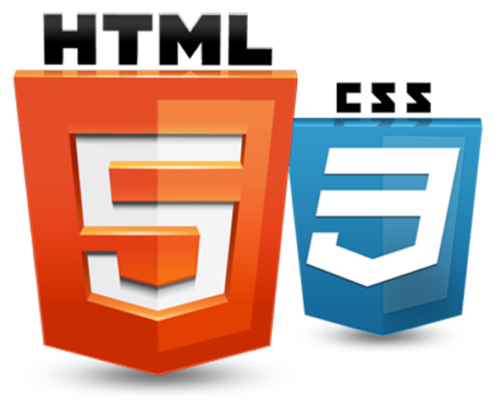 In this article we have published Top 30 Responsive HTML5 CSS3 Website Templates, Using these templates you can create high quality website of your own without working from blank. Be it for service websites, business & software landing pages, personal website showing capabilities, clean blog, image galleries or even store websites you can use this brilliant set of templates. So here we are with best looking and most beautiful Responsive HTML5 CSS3 Website Templates.
30 Best Responsive HTML5 CSS3 Website Templates
1. SmartStart – Responsive HTML5 Template
SmartStart is a simple and functional template. It has Optimized and intuitive code using the latest HTML5 and CSS3 technologies allows to make changes in the page structure of the template. This template has more than 200 interactive elements, as well as support for Twitter Bootstrap, are available to your needs. You will get the customised Slider for free and rebuild it to suit your website. By using this template you will get the most valuable thing that is freedom to create anything with this amazingly easy to edit layout.
2. Kane – Responsive App Landing Page + Builder
Kane is a simple and clean but still professional landing page template suitable for any business or portfolio, and it's created by using the latest HTML5 and CSS3 techniques. With a responsive design it is easily usable with any device (Desktop, tablet, mobile phone…), without removing any content! You can create attractive and best looking landing page for your product related to app, software, business, photography gallery etc. By using this template you will get most of the features and advantages required to setup a product landing page website.
3. Progressive — Multipurpose Responsive Template
Progressive is a clean and modern website Page Template. Built with Bootstrap 3. It has different homepage styles and color variations. Well organized and comment codes so it's very easy to customize and use in your project according to your needs. You can use to present your website for any product, business, event, marketing etc. Loaded with Revolution slider it has the capability to enhance the looks and feel of your current boring looking website design to something more interesting and attractive.
4. Remark – Responsive Bootstrap 4 Admin Template
Remark Admin is a professional admin template, it's fully responsive design ready to look stunning on any device. Customize your admin theme as much as you want, you have tons of layout customizations with unlimited variations and colors. The template comes with 60+ HTML pages built using Bootstrap 3. It gives your admin panel a new and immersive look, that appears much more fascinating than simple and dull looking default design. It also includes Exclusive Plugins and Features, Interactive Charts, Google Fonts Support, Style Switcher and CSS Generator.
5. Constellation complete admin skin
Constellation is a premium admin dashboard template based on Bootstrap 2. There are a huge of powerful components build with scss/less css which makes it easy to modify. It's the latest and greatest admin template in highly reliable libraries, its components cover the best practices on web and mobile. It can be easily integrated into your projects, allowing you to create solutions for your future designs quickly.
6. Porto Admin – Responsive HTML5 Template
Porto Admin is a powerful admin skin for building advanced backends, both for desktop and mobile users. It provides a wide range of styles from data visualisation to lists and calendars, all fluid and nest able. This skin is build on HTML5 and CSS3, and is powered by jQuery for maximum user experience. 60+ elements styles, with multiple variations have been included into the package to provide great customizaton experience. All elements of this template are fluid (sizes are in EMs): resize just by adding a class.
7. Travelo – Travel, Tour Booking HTML5 Template
Travelo is an awesome responsive HTML5 template created for travels and tour booking websites – business site needn't be boring! It features a very clean and minimal design that is perfect for showcasing your trips and deals. It is also optimized for Retina Displays (used in iPhone, iPad and MacBook Pro Retina). Display your travel destination and over all cost details very easily with this template, it features some most amazing function a tourism website template needs. Create your tour and travel booking agency website in simple clicks.
8. Nevia – Responsive HTML5 Template
Nevia is a Premium multipurpose template with amazing design concept. Flat color, clean content placement, easy customization and professional coding is its core power. Nevia is a fully responsive website template built with optimized Framework, modern web technology HTML5 and CSS3. It has a huge collection of reusable UI components and integrated with latest jQuery plugins. This template is very lightweight and easy customizable which is basically designed for the developers who want to customize it with just a finger snap . It can be used for all type of web showcase websites like custom blog, project management system, business website, corporate, portfolio, blog etc. A large number of widget are included here to make your work easier. This template works on all major web browsers, Desktop, iPhone, iPad, Tablet and all other smart phone device.
9. FluidApp – Responsive Mobile App Website Template
FluidApp is a responsive, mobile is a clean and modern App Landing Page Template for iPhone, iPad, Android and more. Made with the latest HTML5 and CSS3 standards, FluidApp features a custom amazing slider and 7 unique page layouts with fading in-place page transitions. You can use to present your Android app or iOS app. Choose from a light or dark version to perfectly compliment your mobile app.
10. CityTours – City Tours, Tour Tickets and Guides
CityTours – Website Template is a Premium, Responsive, HTML5/CSS3 template that features a clean and slick design that is suitable for a wide variety of websites. It utilise Skeleton CSS Framework and is 100% tablet/phone friendly. CityTours – also includes the awesome custom slider, Google Web fonts, unlimited colors, plenty of Customization Options and more to contribute to an enjoyable, intuitive and functionally exhaustive user experience. It will be a perfect choice to make a tour and travel agency website. CityTours is also Cross Browser compatible and has very clean code.
11. H-Code Responsive & Multipurpose WordPress Theme
H-Code Responsive is an HTML5 site template suitable for companies/agencies that provide services, custom services etc. It is a powerful, creative, responsive multi-purpose template perfect for business, creatives, online stores & eCommerce websites. Building websites with H-Code is like reading a nursery class book, it is that easy. It features a modern, creative, clean, fully responsive, powerful and multipurpose template with seamless experience and unlimited customization options.
12. SCRN – One Page Responsive Parallax Template
SCRN is a versatile onepage website template, clean and elegant. It is a very simple, clean and professional for showcasing your work. You can use SCRN for showcasing your work related to every creativity, corporate, agency, e-commerce, business, portfolio etc. This template is a responsive web design that adapts from large to mobile screens, just resize the browser window to test it out, no additional setup required!
13. PHLY – Versatile Coming Soon Template
PHLY versatile coming soon template is a clean, coming soon launching page that is Designed for personal portfolio and agency, app, landing, promo page and similar. It Includes a responsive, mobile-first fluid grid system that appropriately scales up to 12 columns as the device or viewport size increases. Made with the most popular front-end framework for developing responsive, mobile first projects on the web. Over a dozen reusable components built to provide iconography, dropdowns, input groups, navigation, alerts, and much more. With ultra sharp graphics PHLY will look beautiful on any device. Serve high resolution images to devices with retina displays.
14. Myway – Onepage Bootstrap Parallax Retina Template
Myway is an onepage parallax portfolio template perfect for creatives. Built using popular Bootstrap framework with HTML5/CSS3. The template is 100% responsive and it will work correctly in every device screen. Built with modern web technology HTML5, CSS3 and jQuery. It has many ready to use hand crafted components. The code is super easy to understand and gives power to any user to turn this theme into real masterpiece.
15. FlatLab – Bootstrap 3 Responsive Admin Template
FlatLab is a new premium flat & responsive Admin Template based on Bootstrap 3 with very flexible content structure. It is fully responsive admin dashboard template built with Bootstrap, HTML5 and CSS3, Media query, touch friendly and very much adaptive with any size viewport including iPhone, iPad, android phone and tablet. It has a huge collection of reusable UI components and integrated with latest jQuery plugins. FlatLab is lightweight, fast and features an expandable set of components suitable for many needs on a variety of devices. It has a clean, modern and intuitive design which makes your next project look awesome and yet user-friendly.
16. Crevision – Responsive HTML Template
Crevision is a flexible, well crafted website template that offers a range of unique concepts, pre-design blocks, a bunch of components and plugins. Build a unique and solid website that functions well on desktop, tablet and mobile. It is a perfect choice to kickstart your startup or existing business with a new elegant website. Be it a professional of business website, Crevison has the capability to enhance the user experiance for your visitor or user. It has a 960 Grid Based Dark & White Styles design with Wide & Boxed layout including 5 color variants and 400+ icons options.
17. Sartre – Creative Multipurpose HTML Template
Sartre is a creative responsive HTML template created for corporate and portfolio websites.It is a very simple, clean and professionally to view showcasing your work. This template comes with 8 in-house developed core plugins (3 premium, 5 free). This means you do not need to rely on any third party for such things as sliders, lightboxes, parallax sections etc. The slider whihc has been used in this template is Hardware accelerated and comes with touch support for great user experiance.
18. Minovate – Angular Admin Dashboard
Minovate Angular Admin Template is based upon a simple and clean looking layout desing with flat color combination. It's made with bootstrap, angular JS, jquery etc. Minovate contains many example pages with many ready to use elements and is strongly customizable. You can choose from 6 colors for header, branding, navbar and active element. You can toggle fixed navbar and header and choose from few premaid layouts such as horizontal navbar, boxed layout or rtl layout.
19. Material Admin – Bootstrap Admin HTML5 App
Material Admin is premium admin dashboard powered with Googles Material CSS design concept. It's builded on popular Twitter Bootstrap v3 framework. Material Admin is fully based on HTML5 + CSS3 standards. Is fully responsive and clean on every device and every browser. Material Admin comes in fully Flat UI with clean style and retina ready support, so that the dashboard will look phenominal in higher resolutions too.
20. Visia – Responsive One Page Portfolio
Visia is a 100% responsive and parallax one page template. Visia is powered with Twitter Bootstrap 3.2 Framework. It is clean and professional theme perfect for agencies and creative studios. It can be customized easily to suit your wishes. It also includes an additional homepage layout with subscribtion form and full screen video and also an additional homepage layout with fullscreen slider. Visia is fully responsive and has a gorgeous design with retina support.
21. North – One Page Parallax Theme
North is a fully responsive and retina ready single page parallax portfolio website template. It offers stunning design, really great compatibility and comes with super support. North comes with pre installed Revolution and Layer Slider in its package, so you don't have to worry about any third party slider plugin and its compatibility issue, North comes with some great features like Filterable, Isotope Portfolio and Multiple Usable, Font Awesome Icons, Clean Code and many more.
22. EXCEPTION – Responsive Business HTML Template
EXCEPTION is a fully responsive HTML5 / CSS3 template, ready to look stunning on any device – from a widescreen monitor to a mobile phone. It also has Left & Right Side Headers for easy design switching. Exception comes with 12 sub menu effects with 2 color combination of white and dark for each. It also has features like Custom Video Background Page Title, Minimal Page Title & Centered Page Titles, Light Colored Footer & Minimal Footer Added, Changed Portfolio To IsoTope Filtrable Portfolio, Gallery Page Added.
23. Agility – Responsive / Minimal / HTML5
Agility is a Responsive minimal HTML Template built using HTML5/CSS3 features and suitable for creative companies, agencies, and freelancers which need a professional way to showcase their projects, services, and sell their products. It is a fully responsive and retina ready so it works nicely on smartphones, tablet PCs and desktops. Agility has light awesome, powerful, and easy to use framework. It also includes Responsive Skeleton Grid System for well managed and clean looking structure.
24. Notebook – Web App and Admin Template
Notebook is a mobile first web app / admin dashboard theme with flat ui based on Bootstrap 3, it's lightweight but with many components suit to your need. it's fully responsive, the widgets and components are mobile first. Since it is based on bootstarp v3 you will get some extra benifits, such as, Flat ui with clean style, Many components, Mobile widgets, Fully responsive, Web app layouts, Html5 Markup & CSS3, One RESTful api application, Less Css – Many variables. mixins etc.
25. First – Mobile First Web App Theme
First is a fully responsive web application and admin dashboard template with app landing pages. It includes a design that is lightweight and comes with flat ui and clean style. Loaded with tons of color variants and schemes, they are easy to change and customize with user friendly options. It also includes features like Slide and Fade carousel, Panel and List group mobile widgets, Enhanced lightweight Chart components, Shift js let you move the Dom when screen change.
26. Barnelli – Restaurant HTML5 Responsive Template
Barnelli is a clean, minimal and fully responsive HTML5 template designed for all of the restaurant owners out there, This is a more food centric template and the design is more focused on one restaurant segment to get things done the proper way. This template is specially designed and made for websites related to food. If you are running small restaurant, fast-food or anything related to food then this is a template for you. Barnelli has all the restaurant specific elements cover so you don't need to worry. Barnelli understands and addresses all your needs in one simple and elegant package.
27. Champion – Soccer & Football WordPress Theme
Champion is a best website template for sports like Football, rugby, handball & Soccer related website. The design of this template is especially based for sport clubs, football clubs, soccer news and sport organizations. The responsive layout is designed based on the Bootstrap 3.1 standards. Champion was built on Visual Composer Page Builder, which is included into the theme. Using Visual Composer you can easily create the pages in Front- or Back-end with 60+ modules. It is a Cross-Browser Compatibile template for browsers like FireFox, Safari, Chrome, IE10+.
28. Off the Shelf – Responsive E-Book Landing Page
Off the Shelf is an HTML/CSS template which is specificaly made for webiste related to books. If you looking for a website template, where you want to showcase your creativity and publish books the Take a look at Off the Shelf for your website. Off the Shelf has been designed for e-book authors and marketers alike and combines everything you need to quickly get your product noticed! Built on HTML5 and CSS3 and based on the popular Foundation Framework: Be assured your site will work everywhere and look great in the process. It also includes 10 gradients, 8 solid colors, 15 background images, 10 textures, you will love one, if not all of those.
29. Wedding Suite – WordPress Wedding Theme
Wedding Suite is a responsive website template specifically made for wedding event websites. It includes four different templates with quite unique design. It comes with RSVP Form, Countdown and Guestbook. Wedding Suite is a premium, fully responsive, Retina-Ready website template with a simple and stylish design. It's very lightweight, that helps it to load fast, and has a memerising minimal look that's ideal for wedding websites. Wedding Suite is fully integrated with the visual composer. Code is easy to modify and understand so you can personalize it in the easiest way.
30. LEGEND – Iconic Coming Soon Template
LEGEND is a quick and easy customize coming soon landing page. Using it you can create any landing page you want just in a few minutes for example it can be used to promote web services or launching startups. This is a HTML5 template with unique features like amazing parallax scrolling background and well-structured code.LEGEND is powered with Twitter Bootstrap 3.1.1 Framework.
Conclusion
Hope you liked this article we have tried our best to sort out the best 30 Responsive HTML5 CSS3 Website Templates among thousands of templates available online and all of these templates were manually reviewed by our team members. These templates are well documented and comes with great support so that you won't face any difficulties while setting up them. Get back to us if you find any new Responsive HTML5 CSS3 Website Template and share with us in the comments below. Stay tuned for further updates.
https://gooyaabitemplates.com/download/Free-Blogger-Templates.png
0
0
Gooyaabi
https://gooyaabitemplates.com/download/Free-Blogger-Templates.png
Gooyaabi
2017-11-05 08:18:49
2019-09-26 03:48:28
30 Best Responsive HTML5 CSS3 Website Templates