News Blogger Templates
News Blogger Templates are specifically made for sites that publish news articles. These themes will help you to create professional-looking news portal sites on blogger blogs, That means, These blogger themes are optimized for day-to-day news updates. Made with perfection and stylish looks, these themes are suitable to create any type of blog, but creating a news blog will be most beneficial and you can make use of each and every setting and option with that. So we can say these themes are the best choice for News blogging. Loaded with various options and features these templates are fully responsive and highly SEO optimized, with their professionally coded layout they load extremely fast even on slow networks, so it doesn't matter if your reader is using smaller devices like a smartphone or tablet because now your site will look beautiful on every aspect ratio.
These templates come with many options, they carry various column options some of them include multiple columns for more content publishing or you can show more advertisements. Also, these themes include multiple widget options, some of the pieces have different types of featured posts based on recent, random, and tag-specific posts, so you show your important articles anywhere you want. That means you can create multiple content sections according to specific tags like technology, sports, politics, movies, etc.
With their efficient designs and professional looks, you can create a site that will help you achieve lots of user attraction, at the same time these themes are loaded with some of the best font options, which will improve your site's readability and your site's typography will look more professional. These news Blogspot templates are made by some of the best blogger templates designers like SoraTemplates, TemplatesYard, way2themes, and ThemExpose. Here at Gooyabi, we have included more than a thousand themes. You can choose between colors, sidebar options, header options, styles, topics, niches, features, etc. So go ahead and check out some amazing-looking themes, you can also subscribe here to get new News Blogger Templates when publishing any new one.
Gooyaabitemplates offers a wide range of templates to enhance the look and functionality of their sites. One of the standout templates in their collection is the News Blogger Template, designed specifically for online news and magazine websites.
The News Blogger Template is highly customizable, with a clean and modern design that is both visually appealing and user-friendly. The template features a full-width header, multiple post formats, and several widgets for added functionality, including a recent posts widget, social media icons, and a category widget.
One of the key features of this template is its responsiveness. The template is optimized for desktop and mobile devices, ensuring that your website will look great and function seamlessly regardless of the device your readers are using. This is especially important in today's fast-paced, always-connected world, where the majority of internet traffic comes from mobile devices.
The News Blogger Template also has a number of advanced features, including a fully integrated search bar, support for infinite scrolling, and a quick and easy setup process. The template is also optimized for fast page load times, ensuring that your website will be accessible and responsive even during periods of high traffic.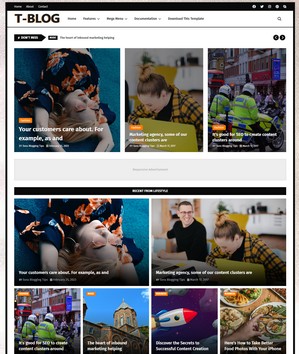 https://gooyaabitemplates.com/download/Today-Blog-Blogger-Template-1.jpg
354
299
Gooyaabi
https://gooyaabitemplates.com/download/Free-Blogger-Templates.png
Gooyaabi
2023-09-15 05:50:06
2023-09-15 05:50:20
Today Blog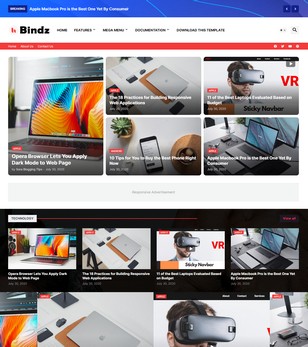 https://gooyaabitemplates.com/download/Bindz-Blogger-Template-1.jpg
347
308
Gooyaabi
https://gooyaabitemplates.com/download/Free-Blogger-Templates.png
Gooyaabi
2023-08-31 21:43:28
2023-08-31 21:43:41
Blindz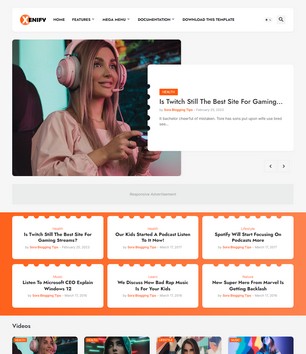 https://gooyaabitemplates.com/download/Xenify-Blogger-Template-1.jpg
354
306
Gooyaabi
https://gooyaabitemplates.com/download/Free-Blogger-Templates.png
Gooyaabi
2023-07-26 06:12:35
2023-07-26 06:12:49
Xenify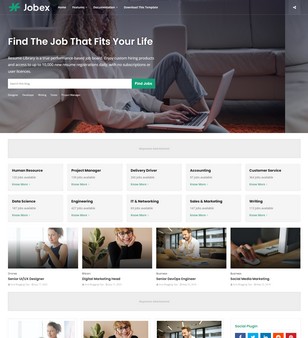 https://gooyaabitemplates.com/download/Jobex-Blogger-Template-1.jpg
338
308
Gooyaabi
https://gooyaabitemplates.com/download/Free-Blogger-Templates.png
Gooyaabi
2023-07-19 21:35:46
2023-07-19 21:35:58
Jobex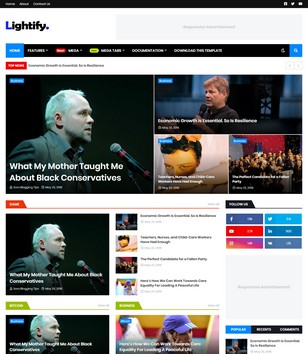 https://gooyaabitemplates.com/download/Lightify-Blogger-Template-1.jpg
354
308
Gooyaabi
https://gooyaabitemplates.com/download/Free-Blogger-Templates.png
Gooyaabi
2023-06-27 06:07:26
2023-06-27 06:11:54
Lightify
https://gooyaabitemplates.com/download/Breadly-Blogger-Template-1.jpg
353
308
Gooyaabi
https://gooyaabitemplates.com/download/Free-Blogger-Templates.png
Gooyaabi
2023-06-20 19:35:35
2023-06-20 19:40:46
Breadly