Minimalist Blogger Templates
Minimalist Blogger Templates are a kind of blogger theme that is optimized with Just a simple Design But built with a very High-Quality coding structure and minimal design. Templates which have minimal and elegant design are always favorite among bloggers, Where it offers a great reading experience along with a better user-friendly experience to the visitors. Here at Gooyaabitemplates You can easily browse and download the latest Minimalist Blogger Templates for your blogger blog. These Free Blogspot templates have minimal looks, white color, and a user-friendly appearance, it helps you to create a feature-rich blog, which can be easily customized from the layout. Ideal to create blogs for makeup, fashion, photo gallery, and travel blogs.
All these minimalist blogger themes are perfectly balanced and easy to use a theme, any kind of blog can be created using these but a blog for photography, a fashion-based website, writing a blog, traveling, a portfolio, and an elegant design website are the ideal choices to make one. Especially if you have any popular fashion website, then it must have a minimalist type Blogspot template, So that it can suit your clients and customers with the most unique appeal.
These simple-looking minimal blogger templates are very attractive and fully responsive in design, it looks awesome in appearance but keeps the loading speed of your blog very fast, so you don't have to worry about your website loading speed, Since these themes have very fewer elements to deal with, it also provides better SEO functionality, due to the white appearance, clean typography fast loading, fully responsive design and super simple content area, it provides various opportunities to get better search engine ranking positions. At the same time, minimal-looking designs are very much more powerful in terms of SEO than all other simple blogging or magazine-style templates to use for a personal blog.
Minimalist blogger templates are a great way to make sure your blog looks clean, modern, and professional. With a minimalist template, you can easily customize the look and feel of your blog without having to spend hours coding or designing it. With its simple design elements, you can focus on content creation instead of worrying about how it looks. Furthermore, minimalist blogger templates help you quickly create an effective website with minimal effort while highlighting key information to pull attention from readers.
Minimalist Blogger Themes are becoming increasingly popular among bloggers and content creators correspondingly. These templates provide users with a simple, clean interface that puts the focus on your message. With minimal distractions, readers can quickly and easily absorb your content without being overwhelmed by too many bells and whistles. Minimalist free Blogspot Themes also offer a collection of features to make creating and publishing content easier than ever before. From instinctive drag-and-drop editors to powerful customization options, these templates provide everything needed for bloggers to create stunning websites in no time.
Minimalist blogger templates are an excellent way to showcase your content in an aesthetically attractive and organized way. These templates allow you to create a professional-looking website with minimal effort and time. Whether you are a new blogger or an experienced one, minimalist blogger templates can help you create beautiful pages quickly and easily. With features like responsive designs, social media integration, SEO optimization, and more, these templates are perfect for anyone looking for a simple yet effective website design.
We have a huge collection of popular minimalist blogger templates, crafted by some of the best and most popular blogger template designers, You can get templates from SoraTemplates, TemplatesYard, Way2Themes, and OddThemes. Specially Way2Themes makes some of the best looking and features full minimalist blogger themes. You can choose between colors, topics, sliders, widgets, layouts, and many more. So go ahead and Download Free Minimalist Blogger Templates for your blogger blog.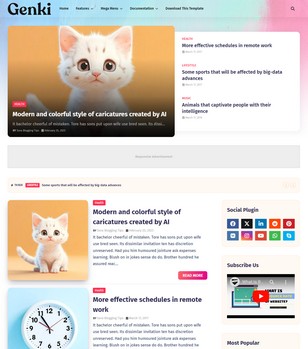 https://gooyaabitemplates.com/download/Genki-Blogger-Template-1.jpg
349
308
Gooyaabi
https://gooyaabitemplates.com/download/Free-Blogger-Templates.png
Gooyaabi
2023-11-07 06:15:31
2023-11-07 06:15:45
Genki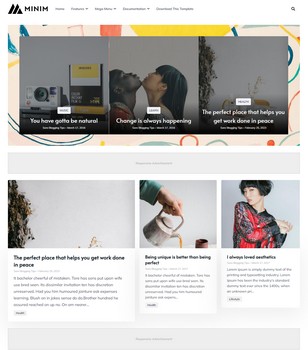 https://gooyaabitemplates.com/download/Minim-Blogger-Template-1.jpg
350
308
Gooyaabi
https://gooyaabitemplates.com/download/Free-Blogger-Templates.png
Gooyaabi
2023-10-11 06:09:53
2023-10-11 06:10:06
Minim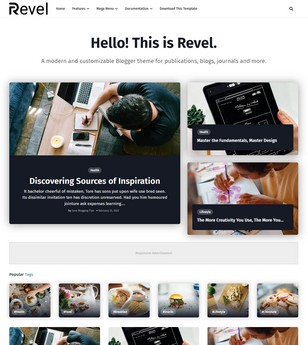 https://gooyaabitemplates.com/download/Revel-Blogger-Template-1.jpg
345
308
Gooyaabi
https://gooyaabitemplates.com/download/Free-Blogger-Templates.png
Gooyaabi
2023-08-01 05:06:10
2023-08-01 05:06:25
Revel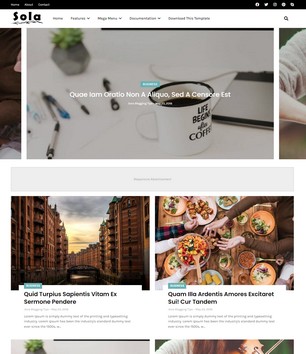 https://gooyaabitemplates.com/download/Sola-Blogger-Template-1.jpg
354
306
Gooyaabi
https://gooyaabitemplates.com/download/Free-Blogger-Templates.png
Gooyaabi
2023-07-06 05:07:27
2023-07-06 05:07:53
Sola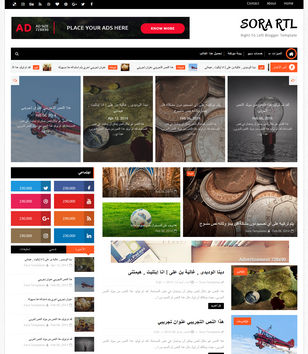 https://gooyaabitemplates.com/download/Sora-RTL-Blogger-Template-1.jpg
354
308
Gooyaabi
https://gooyaabitemplates.com/download/Free-Blogger-Templates.png
Gooyaabi
2023-01-18 22:12:11
2023-06-29 19:09:11
Sora RTL 2.0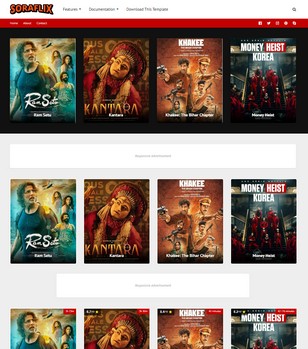 https://gooyaabitemplates.com/download/SoraFlix-Blogger-Template-1.jpg
349
308
Gooyaabi
https://gooyaabitemplates.com/download/Free-Blogger-Templates.png
Gooyaabi
2022-12-11 06:14:53
2022-12-11 06:15:06
SoraFlix