Fashion Blogger Templates
Fashion Blogger Templates are specially designed for a blogger who publishes content about fashion and fashion Designers. You can show your latest designs with our latest Fashion Blogger Templates. These templates have a clean design with a minimal approach, that is easy to navigate for better user-friendly interaction. With pitch-perfect coding and a perfectly optimized layout, these themes are fully responsive and have a highly optimized SEO structure, that helps you in achieving higher rankings on different search engines, especially on google search results. Made with a simple approach and clean elements, these templates are fast loading and improve your site loading speed by up to 35%.
These Fashion Blogger Themes are professionally designed and they include top-class typography, These themes come with pre-installed professional fonts, which helps in better readability. At the same time makes your blog looks attractive. Built on a simple and elegant framework these themes are useful to create blogs for various niches other than fashion. You can also create a blog for beauty, travel, makeup, food, DIY, HowTo, etc. By using these themes you can create your dream blog in minutes without any extra effort. Just install the theme by following the respected documentation and you are ready to go. These themes come with proper customization features, where you can edit most of the stuff, customizing colors, adding widgets, or adding slider/featured posts is nothing but an easy job.
Here at GooyabiTemplates, You can download templates for your fashion blogger blog for free. We have published more than a thousand themes, Made by some of the best know blogger template developers. This collection includes themes made by Soratemplates, Templatesyard, Way2themes, OddThemes, and many more. Where We have published all the popular themes of way2themes, as they are the most popular in this genre. So don't be late and subscribe here to get themes directly into your inbox, whenever we publish any theme.
Fashion blogging has become an increasingly popular career choice for those who are passionate about style and fashion. A fashion blogger template is an essential tool for any fashion blogger who wants to create a professional-looking blog that is easy to navigate and attractive to visitors. A well-designed fashion blogger template will not only make your blog look great but will also make it easier for you to create content, optimize your blog for search engines, and increase your chances of success.
When selecting a fashion blogger template, it's important to consider the following factors:
1. Responsiveness: Your template should be responsive, meaning it should look good on all devices, including desktops, laptops, tablets, and smartphones. This will ensure that your blog is accessible to all visitors, regardless of the device they are using.
2. Customization: Your template should be customizable, allowing you to change the colors, fonts, and other elements to suit your style and brand.
3. SEO-friendly: Your template should be optimized for search engines, making it easier for your blog to rank well in search results. This can be achieved by using clean and organized code, using header tags, and including meta descriptions and keywords.
4. User-friendly: Your template should be user-friendly, making it easy for visitors to find what they are looking for and navigate your blog. This includes having clear categories and a search bar, as well as an intuitive and organized menu.
5. Social Media Integration: Your template should also integrate with your social media profiles, making it easy for visitors to follow and share your content.
A fashion blogger template that incorporates these elements will help you create a professional-looking blog that is easy to navigate, attractive to visitors, and optimized for search engines. With the right template, you'll be able to focus on creating great content, while your template takes care of the rest.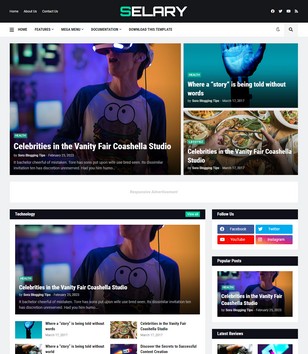 https://gooyaabitemplates.com/download/Selary-Blogger-Template-1.jpg
354
308
Gooyaabi
https://gooyaabitemplates.com/download/Free-Blogger-Templates.png
Gooyaabi
2023-10-04 05:48:17
2023-10-04 05:48:33
Selary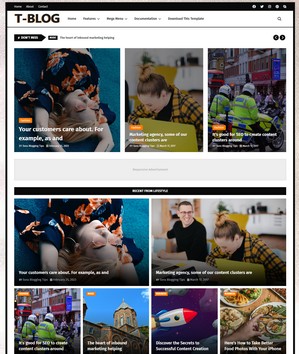 https://gooyaabitemplates.com/download/Today-Blog-Blogger-Template-1.jpg
354
299
Gooyaabi
https://gooyaabitemplates.com/download/Free-Blogger-Templates.png
Gooyaabi
2023-09-15 05:50:06
2023-09-15 05:50:20
Today Blog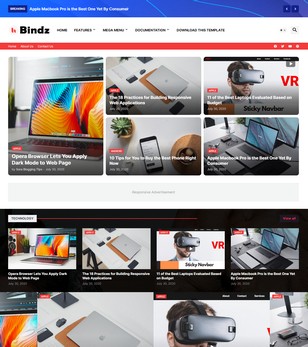 https://gooyaabitemplates.com/download/Bindz-Blogger-Template-1.jpg
347
308
Gooyaabi
https://gooyaabitemplates.com/download/Free-Blogger-Templates.png
Gooyaabi
2023-08-31 21:43:28
2023-08-31 21:43:41
Blindz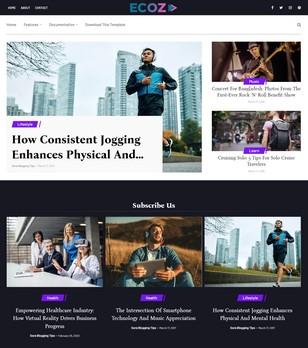 https://gooyaabitemplates.com/download/Ecoz-Blogger-Template-1.jpg
348
308
Gooyaabi
https://gooyaabitemplates.com/download/Free-Blogger-Templates.png
Gooyaabi
2023-08-10 04:52:25
2023-08-10 04:52:50
Ecoz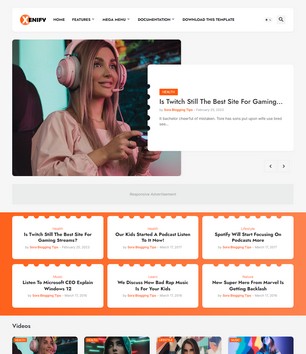 https://gooyaabitemplates.com/download/Xenify-Blogger-Template-1.jpg
354
306
Gooyaabi
https://gooyaabitemplates.com/download/Free-Blogger-Templates.png
Gooyaabi
2023-07-26 06:12:35
2023-07-26 06:12:49
Xenify
https://gooyaabitemplates.com/download/Wesper-Blogger-Template-1.jpg
354
305
Gooyaabi
https://gooyaabitemplates.com/download/Free-Blogger-Templates.png
Gooyaabi
2023-07-12 05:06:37
2023-07-12 05:06:49
Wesper