2 Columns Blogger Templates
2 Columns Blogger Templates are beautifully designed professional-looking blogger themes which have two main columns, which are the main wrapper or main column and sidebar. The main wrapper includes the post and comments widget, whereas the sidebar helps you to showcase some very useful widgets. These kinds of Blogspot templates are capable of creating a blog for any kind of niche, such as simple magazines, authority websites, beauty, micro-niche, travel, recipe, etc but are best suitable for news and tech blogs. These Blogspot themes are very fast loading, as they have very few amounts of elements due to their, two-column design.
Two columns blogger themes are perfectly balanced and clean-looking themes, it has a design factor that helps them in better looking responsive product. Also, these themes are more common among most bloggers due to their clean and simple design. One more reason for being a favorite choice is that they are extremely SEO friendly, It helps you in getting a search engine ranking position very quickly and with minimal effort. These themes include many features by default, you can get various menu options, search widgets, and list, or grid-styled post layouts by default.
You can browse our top quality 2 Columns and Blogger Themes, which will make your blog look brand new, beautiful, and professional. All these templates come with unique designs, easy-to-use functions, and features like SEO-ready, and widgets-ready responsiveness, Which makes them ideal to choose between other themes. You can check our site for such themes, We have a huge collection of 2 Columns Blogger Templates. Featuring themes from some of the best blogger templates developers like SoraTemplates, TemplatesYard, way2Themes, Themexpose, and many more. Here you can choose between various options. You can find themes by color, tags, categories, topics, niches, and many more. So go ahead and check out some of the features full and useful themes in these criteria.
2 Columns Blogger Templates are an extremely useful tool for bloggers that want to save time, energy, and money when designing their blogger site. These templates are designed to maximize efficiency and help bloggers quickly and easily create stunning websites that feature two columns of content. With these templates, bloggers can customize their blog quickly with the drag-and-drop interface, which helps them lay out the page in a few minutes as opposed to hours. At the same time, these templates offer a wide range of features like font customization support for various languages, and responsive design optimized for mobile devices making it easier for bloggers to get their sites up and running quickly.
This allows users to easily separate content into distinct sections, such as introducing new topics, showing images, presenting categorized lists, or adding more text paragraphs. Two-column blogger templates are very beneficial for bloggers in order to showcase their content in an organized manner and make it more visually appealing. Also, a well-designed 2 column layout can act as an aesthetic element in itself, creating a visually pleasing experience for viewers. Whether you're looking for a modern design or something more classic, these templates offer the best of both worlds to help you create the perfect blog layout.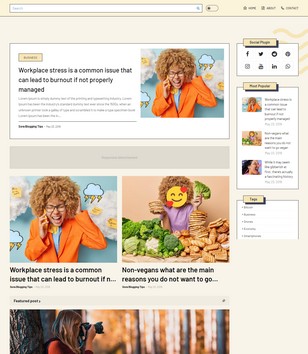 https://gooyaabitemplates.com/download/Sofy-Blogspot-Theme.jpg
354
308
Gooyaabi
https://gooyaabitemplates.com/download/Free-Blogger-Templates.png
Gooyaabi
2023-06-14 05:50:31
2023-06-29 19:09:15
Sofy
https://gooyaabitemplates.com/download/CocoMag-Blogger-Template-3.jpg
354
305
Gooyaabi
https://gooyaabitemplates.com/download/Free-Blogger-Templates.png
Gooyaabi
2023-05-12 04:20:28
2023-05-12 04:20:57
CocoMag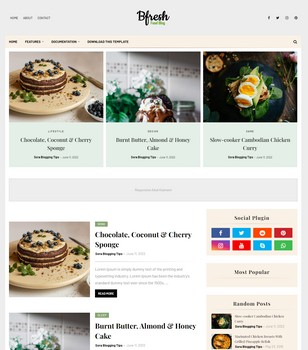 https://gooyaabitemplates.com/download/Bfresh-Blogger-Template-1.jpg
350
308
Gooyaabi
https://gooyaabitemplates.com/download/Free-Blogger-Templates.png
Gooyaabi
2023-04-03 19:13:16
2023-04-03 19:20:59
Bfresh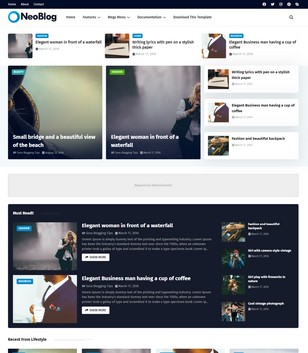 https://gooyaabitemplates.com/download/NeoBlog-Blogger-Template-1.jpg
353
308
Gooyaabi
https://gooyaabitemplates.com/download/Free-Blogger-Templates.png
Gooyaabi
2023-03-28 18:51:28
2023-06-29 19:09:13
NeoBlog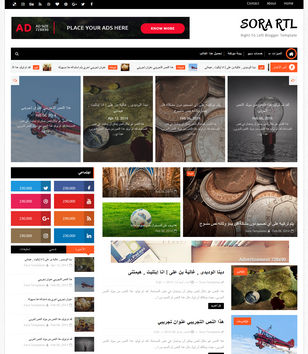 https://gooyaabitemplates.com/download/Sora-RTL-Blogger-Template-1.jpg
354
308
Gooyaabi
https://gooyaabitemplates.com/download/Free-Blogger-Templates.png
Gooyaabi
2023-01-18 22:12:11
2023-06-29 19:09:11
Sora RTL 2.0
https://gooyaabitemplates.com/download/VibeBlog-Blogger-Template-1.jpg
354
302
Gooyaabi
https://gooyaabitemplates.com/download/Free-Blogger-Templates.png
Gooyaabi
2023-01-06 18:13:36
2023-01-06 18:13:49
VibeBlog
https://gooyaabitemplates.com/download/Kicker-Blogger-Template-1.jpg
354
305
Gooyaabi
https://gooyaabitemplates.com/download/Free-Blogger-Templates.png
Gooyaabi
2022-12-25 20:19:53
2023-06-29 19:13:31
Kicker