Best SEO Plugins for WordPress
It is the time to write about the Best SEO Plugins for WordPress, because SEO plays very important part in blogging in terms of traffic.In order to drive traffic to your blog, you need to exercise SEO (Search engine optimization) techniques for your blog which can be onsite and offsite. Onsite means changes we need to make to our posts and pages in order to improve the overall SEO score, so that it could be ranked well in the Google search results. Ranking better in the search results means that you will get huge amount of organic traffic. As most of the websites are using WordPress and Blogger for blogging purposes.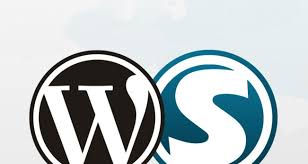 Plugins are the scripts or codes which increase the functionality of the blogging platforms such as WordPress and by SEO Plugins, we mean codes or scripts that extend the functionality of WordPress to enable it take care of SEO requirements as well. There are many plugins available for WordPress, so it is not an easy task to decide which one is better. Here we will discuss the best one as per our experience and according to the comments of the experienced bloggers in the world. Let's start the journey.
Best SEO Plugins for WordPress in 2018
Yoast SEO
It is one of the best SEO plugin for WordPress and is being used by a majority of bloggers. It was launched in 2010 by Joost de Valk. Since then, he worked hard to make it a real leader in the industry.  From time to time, he improved the coding, removed errors and changed the plugin according to the Google algorithm. Though, it is comparatively complex to use but the way it teaches the newbie blogger, can be an immense source of organic traffic from the search engines. This plugin also helps in creating xml site map which is good for Google indexing of all your links. Apart from this, you can integrate social media and Bing Webmaster Console via this Yoast SEO. Social media integration can attract plenty of social media traffic as well which is good for making your post viral. In order to improve the site structure and navigation, Yoast SEO also enables to do the breadcrumb navigation which enhances the visitor's browsing experience. If you are running multiple WordPress blogs, you can take advantage of multisite making feature of this plugin.
The installation is quite easy. Like any other WordPress plugin, you can upload the Yoast SEO files via ftp or via plugin page inside the WordPress administration page. After installation, you will be taken step by step to successfully use this plugin. You can access Yoast SEO from side menu of WordPress admin panel under the link SEO. Once you will click it, you will see Yoast SEO admin panel where you will see various taps such as General, Features, Security, Your info, Webmaster Tools etc. You can click each of the tap to fill out the required details. One most important thing which we want to explain here is the ability of this plugin to optimize each and every post or page for on-page SEO. Once the installation and set up of this plugin gets completed, you can go to create a new post. Now, write a post and before publishing, scroll down the page and look for Yoast SEO settings. You will see snippet editor; you can edit your Meta tags according to the focused keyword that you will write here. As a result, Yoast SEO will guide you how you can further optimize the post to gain maximum result. That is why; it is regarded as the best SEO plugins for WordPress. In order to get support and to implement multiple keyword focus features, you have to buy the premium version which costs $ 69.
All in One SEO
It is the first famous plugin for WordPress and was launched in 2007. Since then, Michael Torbert and Steve Mortiboy put a great effort in continuous update of the plugin. You can also install this plugin from the plugin page and upon its installation, you will see All in One SEO menu just beneath the WordPress Dashboard link. In order to implement the settings according to your blog, you need to click it and enter proper title, description and keyword tags. There are so many SEO setting available here as well such as format of the post and pages. In order to understand them, try to play a little with them and look for the changes. This plugin is very easy and requires no time to learn unlike Yoast, that is why it is ranked above the Yoast according to the complexity factor. Like Yoast SEO, it comes up with some advanced features such as the ability to generate XML sitemap, bad bot blocker, file editor, import/ export of SEO data etc. It also comes with a paid version of $ 97 per year for one site. But, for a newbie blogger, free version is better.
The SEO Framework
It is also one of the best SEO plugin for WordPress and can be installed via the plugin page in the WordPress admin panel. Like Yoast, it is available on the left side under the menu SEO. The beauty of this plugin is that all the settings can be done just from the single page. So, it is hassle free and quick to use. While you are creating post and going to publish, it generates title and description and also lets you know where you need to work in order to improve the SEO score of the post. You can also integrate webmaster tools such as Google, Bing, Yandex and Pinterest from this plugin as well which ease out the process of individually integrating these webmaster's tool.
Best of all, it is 100 % free and as a result, all the efforts from the developer is done to improve only the free version.
We are hopeful that you have liked our post regarding Best SEO Plugins for WordPress. We want to listen from you as which plugin you are using to improve the SEO score of your blog. Use the comment section below to share your experience and post any queries, we will be happy to help you out in the situation.
https://gooyaabitemplates.com/download/Free-Blogger-Templates.png
0
0
Gooyaabi
https://gooyaabitemplates.com/download/Free-Blogger-Templates.png
Gooyaabi
2017-12-11 05:47:14
2019-09-26 03:41:44
Best SEO Plugins for WordPress in 2018