How to Find Best Blogger Template
Blogging industry is on rise and has attracted numerous people from all over the world. Blogging is done to fulfill the needs for the distribution of valuable information, personal thoughts, personal writing and any other thing which the blogger wants others to read. Every day, thousands of blogs are created without wasting time of coding and designing. Thanks to the availability of the super fast state of the art blogging platforms such as WordPress and Blogger. These two blogging platform has eased the life of billions of bloggers around the globe. Bloggers do not need to learn the coding and no need to take any sort of advanced graphical designing and website developing course. You can start your blog on the very first day when the idea of doing blogging comes into your mind.
As we have said, WordPress and Bloggers are the best platform for blogging in the world. That is why, both of these have immense amount of users which want to give decent and unique look to their blogs. In our today's focus is how to find best blogger template, so we will be focusing only on blogger throughout this article.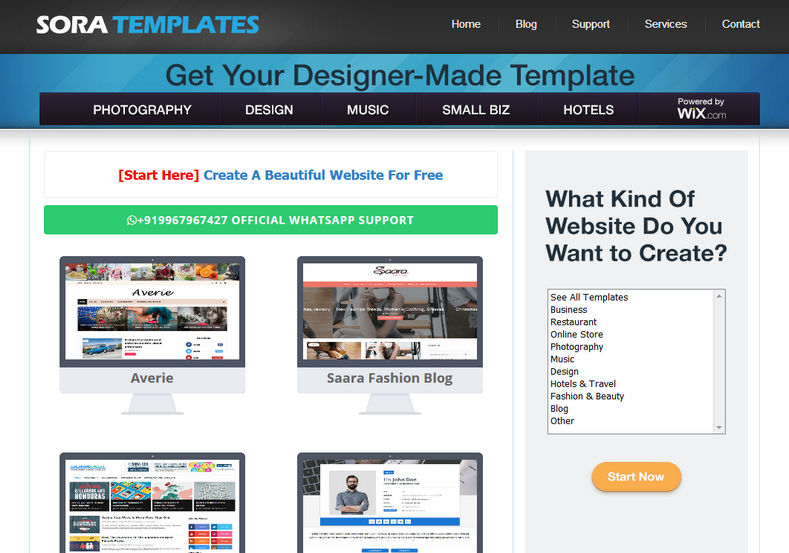 The web design is the very first thing that visitors see. So, it is the right tool to make the first good impression over the visitors. If you are able to make this impression in a good way, you are definitely going to make your first solid foundation in the blogging industry. Though, blogger offers several free templates which bloggers use to give their blogs, a different look. But, these are limited and are used by every other bloggers. Though, they are simple ad look elegant for professional bloggers, they are not the right choice. Apart from this, the idea of uniqueness may not be achieved through the use of blogger's own set of templates.
Blogger templates are xml files which work as the backbone of design, style and layout of the blog. By xml, we mean extensible markup language. It is shaping the future of the web design and e-commerce in an easy to done language. Unlike html, xml tags are not predefined and used to carry data. You need a piece of software to display the data processed by the xml file. It is the major source of displaying data in a beautiful layout. You can play with the xml file of the theme to achieve your desired look. You can insert something new inside a theme by editing the xml file. However, if you are new and do not know about xml, it is suggested to avoid this. However, if you are too much needy to edit the theme, take a backup before going to mess your hands with the xml coding.
How to Find Best Blogger Template in 2018
This is the number one question of Blogspot bloggers. Though, there are massive amount of places where you can get them. These themes are available as free and paid ones. It all depends upon the funding available with you. If you have limited funds available, then you can go for a free theme. On the other hands, there are paid themes which are more professional, decent and unique. By uniqueness, we mean that very few blogs or no blog would be using the theme that you are using over your blog. You can hire someone to do the customized theme development for you, but this option will cost you higher than the buying of off-the shelf Blogspot theme.
The best place for how to find best blogger template is the marketplace because there blogger can find unlimited template of his or her choice. In marketplace, theme designers share their templates either for free distribution or for sale. So, you do not need to visit single developer and designer to search the blogger template. One of the biggest marketplaces for BlogSpot's templates is SoraTemplates which is run by professional designers and developers. Lead by Subramanian.V, SoraTemplates offers templates in 10 various categories with different color combinations. The best feature of the templates available at this marketplace is that they are responsive, SEO optimize and made keeping in view the modern day requirement of blogging. Though, every template in the marketplace is fantastic and elegant, but here we are highlighting some random templates that could turn your blog into an elegant, fantastic and eye catching blog.
As the name suggests, it is one of the fastest loading template for blogger. It was made keeping in view the slow internet connection of the users. This factor has many benefits for the blogger using this template. As you might be aware of the fact that slow page load counts towards as bad SEO factor in the eyes of search engines especially Google. SoraFast is the light weight template, it accounts for major SEO benefit and as a result, it would be relatively easy to rank your blog in search engine and drive massive amount of free traffic. This template is available as free and paid version. Free version does not provide any support from Sora and you have to bear a link back to them in the footer as a thank you gift. In order to get rid of this footer link and gain a high class customer support, you can buy the template at just $ 9.95 and can use it on unlimited domains. In such a low price, this is unbelievable. You will not find a premium layout like this anywhere else.
This blogger template is best for news, fashion, photography, travel, technology and magazine related blogs. At first look, this template is enough to win the hearts of the visitors. It is a professionally designed, light weight and SEO (search engine optimized) master piece. On the top section, there is a slider which you can use to promote your high quality posts and on the right panel, you have the support to integrate social media widget, latest posts and a medium size rectangle advertisement. This theme is also responsive according to the various mobile devices and screen resolution. The main page displays recent posts according to the category wise that gives this theme a very stylish and professional look. The use of black and maroon colors in the designing of this template gives it a vibrant look to the visitors. This also comes as a free and paid version. There is a lacks of no encrypted scripts, customer support and footer link requires the professional blogger to buy the premium version that cost you just $ 9.95.
This theme has its route for blogs related to jobs, photographers, graphic designers and freelancers. Its main features such as responsiveness to various screen resolution, mobile friendly, simple layout, advertisement support, fast loading time and custom 404 pages make it a number one choice for bloggers operating in the jobs and freelancing niche. These features are the main metrics for better search engine ranking position (SERP) in Google and other search engines. Like others, it is available free of cost but a paid one will cost you $ 9.95 that allows removal of footer link and provides life time template update and customer service.
SoraTemplates has something for bloggers who share their personal life, experience and knowledge. Personal blog is one of the best medium to communicate your thoughts, your vision and your message to the mass public. Normally, personal blogs are used by politicians, musicians, singers and teachers to distribute and educate their followers and students. Personal blogs are usually designed simple, light weight and with minimal widgets to ease out the process of blogging. Keeping in view these criteria under consideration, SoraTemplates has designed this professionally designed template. It has full support for different screen resolution and mobile devices. The clean coding and fast page loading make this a very good candidate for search engine optimization (SEO). Like other, the price for the premium version is just $ 9.95. That is good for getting rid of footer link of the advertiser.
Another great template from Sora is the Basil Portfolio which works best for showcasing your profile through CV or any other format. The black and white color combination give any blog a decent and dashing look which other templates can offer hardly. Now-a-days, a large portion of celebrities such as musicians, singers, actors and politicians are using blogs as a way to connect with their fans. In this case, basil portfolio works as a charm. Thanks to the simple layout and clean coding that enables the page loading time to few seconds. Apart from this, the theme has support for mobile devices and fully responsive to various screen resolution. Basil theme is available free of cost for a consideration of the advertiser link at the bottom of the page. However, in order to use this domain on unlimited domains and to get rid of footer link, you can pay $ 9.95 which automatically qualifies you for life time update and customer support.
It is a responsive template that means that it could fit in any screen resolution and is a mobile friendly. It also has a WhatsApp sharing button has also been included in the template. The recent and featured post widget makes this theme news like update. It can be used on various types of blogs such as tech, news, magazine, fashion and personal. The template is available free of cost. However, in order to enjoy footer link removal, you need to pay at least $ 9.95. This will also qualifies you for a life time free update and customer support. Free version does not have support and life time update feature which is very negative element if you are running a professional blog.
As the name suggest, this template is made for e-commerce related blogs. We have seen various bloggers are using this theme to sell the digital products such as cameras, mobile phones and gadgets. The theme offers featured product slide show at the bottom to maximize the sale's potential. Apart from this, at the middle of the main page, you can have latest products under each product category. Each product has a discount % also available and has Add to cart button. At the top, there is a horizontal navigation and contact details menu that is must have for any e-commerce related blog. The black, gray and white color combination is definitely the perfect match in order to give the elegant look and this is Sora Cart is all about. Again, this is available free of cost and as a premium version at a price of just $ 9.95
The template made for magazine style blogs and has great potential to attract massive amount of visitors. The image enriched blog template has categorized posts appearing on the main page with an image of your choice. The text of the post is displayed up to certain words after that the text is truncated. This maintains the style and layout of the blog and the structure remain in balance. The integration of social media and popular posts widgets make this theme, a number one choice for professional bloggers. Also, this template is available as a free and premium version that cost you just $ 9.95.
Sora SEO is the key to success as this is the main slogan of the SoraTemplates. The SEO factors for on-site optimization have been given a lot of importance in the development of this template and the result is that, it is quite easy to rank a new blog in search engines. Integration of recent posts, popular posts, social media widget and tags allows this theme look unique and lucrative. The price of this template is just $ 9.95 that offers life time template update and footer link. However, you are free to use the free version which lacks the premium features.
Conclusion
Blogger is a world class blogging platform that can be used to build professional blogs. The built-in templates that BlogSpot offers lacks modern day requirement, that is why the use of third party's templates such as SoraTemplates is the key to success.
https://gooyaabitemplates.com/download/Free-Blogger-Templates.png
0
0
Gooyaabi
https://gooyaabitemplates.com/download/Free-Blogger-Templates.png
Gooyaabi
2018-01-06 06:18:46
2018-01-06 06:20:48
How to Find Best Blogger Template in 2018